Weekly Roundup 170: A Curated Linkfest For The Smartest People On The Web!
Note to my fantastic readers and friends,
Thank you for your valuable feedback and support. I'm looking forward to releasing the next interview (on April 17th). Our guest will be Dan Ariely and the discussion will center on inequality.
Best,
Miguel Barbosa
Handpicked to satisfy your intellectual curiosity!
If you like this roundup include a reference to SimoleonSense! Have a recommendation? email me at wr[at]simoleonsense[dot]com
Legal Disclaimer: I link to content created by others. If you believe I have violated your copyright please let me know and I will take down the link (immediately).
Weekly Cartoon(s):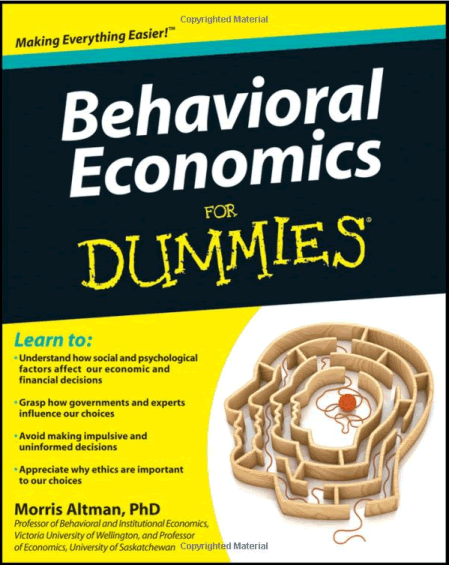 *Via Decision Science News
The Activist(s) Corner (Issues to Get Your Blood Boiling):
What to Do about Inequality – via www.bostonreview.net – That inequality is a major social problem was once a niche belief on the left. From time to time, a small cadre of anti-inequality intellectuals would rail about the false consciousness of the public.
Slavery's last stronghold – via CNN.com – An estimated 10% to 20% of Mauritania's 3.4 million people are enslaved — in "real slavery," according to the United Nations' special rapporteur on contemporary forms of slavery, Gulnara Shahinian. If that's not unbelievable enough, consider that Mauritania was the last country in the world to abolish slavery. That happened in 1981, nearly 120 years after Abraham Lincoln issued the Emancipation Proclamation in the United States. It wasn't until five years ago, in 2007, that Mauritania passed a law that criminalized the act of owning another person. So far, only one case has been successfully prosecuted.
Best Reads of The Week:
Intuition and the two brains – via infoproc.blogspot.com – Albert Einstein:"The intuitive mind is a sacred gift and the rational mind is a faithful servant. We have created a society that honors the servant and has forgotten the gift."
Thinking vs. Knowing: When Facts Get in the Way via Miller McCune – "Knowing" often serves as a crutch for "thinking," suggests the author of "Liberal Arts at the Brink" in this essay. That can have bad consequences when we accept those shortcuts in our leadership.
Chances Are? Teaching Probability – via NYTimes.com – Perhaps the most pulse-quickening topic of all is "conditional probability" — the probability that some event A happens, given (or "conditional" upon) the occurrence of some other event B. It's a slippery concept, easily conflated with the probability of B given A. They're not the same, but you have to concentrate to see why. For example, consider the following word problem.
I Prefer Not to Know! Analyzing the Decision of Getting Information about your Ability – via ideas.repec.org – The recognition that information is, most of the time, incomplete and imperfect is essential in understanding the nature of the formation of beliefs. To understand human behavior in the area of (academic) performance, the beliefs individuals sustain about their ability become crucial. Before performing a certain task, the agent never knows his/her true ability. He/she only has an ex-ante notion of his/her believed ability and the truth is only revealed ex-post. Once the true ability is known and the payoffs realized, we observe different reactions that range from disappointment to happiness. The logical question is then, who would have preferred not to know the truth? This paper deals with the information acquisition decisions of individuals who face uncertainty about their own ability. At a theoretical level (Bénabou and Tirole, 2002), it has been shown that overconfident individuals (people with beliefs about themselves higher than reality) with time inconsistent preferences have more at stake when they face the decision of learning the truth about themselves than more pessimistic agents. To test this prediction, a field experiment is designed and implemented, where students face the decision of learning, or not, their true ability before performing a test. It will be shown that overconfident students indeed more often decide not to learn their true ability.
Behavioral Economics, Complexity Research, Decision Making, Psychology, &  Risk:
Connectome: A New Way To Think About What Makes You You – via Brain Pickings – We don't know exactly how life events — your parents' divorce, your fabulous year abroad — change your connectome. But there is good evidence that all four R's — reweighting, reconnection, rewiring, and regeneration — are affected by your experiences. At the same time, the four R's are also guided by genes. Minds are indeed influenced by genes, especially when the brain is 'wiring' itself up during infancy and childhood.*
Group Think – via NYTimes.com – By looking into mattress math in some detail, I hope to give you a feeling for group theory more generally. It's one of the most versatile parts of mathematics. It underlies everything from the choreography of contra dancing and the fundamental laws of particle physics, to the mosaics of the Alhambra and their chaotic counterparts like this image.
What was B.F. Skinner really like? A study parses his traits – via Association for Psychological Science – The results: Skinner was highly conscientious—scoring 1.8—working tirelessly and meticulously toward ambitious goals. Indeed, he wrote that he aimed to remake the "entire field of psychology" and viewed relaxation as dangerous. And those Harvard students were right about Skinner's openness to experience. Besides being a psychologist, he painted, wrote a novel, played saxophone and piano, and enjoyed all kinds of music. He was also somewhat neurotic and extroverted: known as charming, funny—and a womanizer.
Video:  Charles Duhigg on Charlie Rose – via www.valueinvestingworld.com – The Power of Habit: Why We Do What We Do in Life and Business
A Neuroscientist's Quest to Reverse Engineer the Human Brain– via www.scientificamerican.com – M.I.T. scientist Sebastian Seung describes the audacious plan to find the connectome–a map of every single neuron in the brain. Here, he says, is the secret of human identity
The split brain: A tale of two halves – via www.nature.com – Since the 1960s, researchers have been scrutinizing a handful of patients who underwent a radical kind of brain surgery. The cohort has been a boon to neuroscience — but soon it will be gone.
Capitalism, Business, Economics, Entrepreneurship, Finance:
The Stock Selection and Performance of Buy Side Analysts – via HBS Working Knowledge – Important differences between buy- and sell-side analysts are likely to affect their behavior and performance. While considerable research during the last twenty years has focused on the performance of sell-side analysts (that is, analysts who work for brokerage firms, investment banks, and independent research firms), much less is known about buy-side analysts (analysts for institutional investors such as mutual funds, pension funds, and hedge funds). This paper examines buy recommendation performance for analysts at a large, buy-side firm relative to analysts at sell-side firms throughout the period of mid-1997 to 2004. The researchers find evidence of differences in the stocks recommended by the buy- and sell-side analysts. The buy-side firm analysts recommended stocks with stock return volatility roughly half that of the average sell-side analyst, and market capitalizations almost seven times larger. These findings indicate that portfolio managers (buy-side analysts' clients) prefer that buy-side analysts cover less volatile and more liquid stocks. The study also finds that the buy-side firm analysts' stock recommendations are less optimistic than their sell-side counterparts, consistent with buy-side analysts facing fewer conflicts of interest. This and future studies may help sell-side and buy-side executives to allocate their financial and human resources more strategically.
James Montier Whitepaper: What Goes Up Must Come Down – via GMO– In this white paper, James Montier, a member of GMO's Asset Allocation team, looks at the macro drivers of profit margins, assessing whether today's record margins, especially in the US, are due for a fall to more reasonable levels.
Time machines, robots and silicon gods – via infoproc.blogspot.com – AT 7 years old, Gilad Elbaz wrote, "I want to be a rich mathematician and very smart." That, he figured, would help him "discover things like time machines, robots and machines that can answer any question."
Stargate and Ester Dean, Making Music Hits – via www.newyorker.com – Most of the songs played on Top Forty radio are collaborations between producers like Stargate and "top line" writers like Ester Dean. The producers compose the chord progressions, program the beats, and arrange the "synths," or computer-made instrumental sounds; the top-liners come up with primary melodies, lyrics, and the all-important hooks, the ear-friendly musical phrases that lock you into the song. "It's not enough to have one hook anymore," Jay Brown, the president of Roc Nation, and Dean's manager, told me recently. "You've got to have a hook in the intro, a hook in the pre-chorus, a hook in the chorus, and a hook in the bridge." The reason, he explained, is that "people on average give a song seven seconds on the radio before they change the channel, and you got to hook them."
Financial Market Threat Index – via www.cepr.org – An intricate web of claims and obligations ties together the balance sheets of a wide variety of financial institutions. Under the occurrence of default, these interbank claims generate externalities across institutions and possibly disseminate defaults and bankruptcy. Building on a simple model for the joint determination of the repayments of interbank claims, this paper introduces a measure of the threat that a bank poses to the system. Such a measure, called threat index, may be helpful to determine how to inject cash into banks so as to increase debt reimbursement, or to assess the contributions of individual institutions to the risk in the system. Although the threat index and the default level of a bank both reflect some form of weakness and are affected by the whole liability network, the two indicators differ. As a result, injecting cash into the banks with the largest default level may not be optimal.
The Case Against Google – via gizmodo.com – Google has to get you under its tent, and break down all the silos between its individual products once you're there. It needs you to reveal your location, your friends, your history, your desires, your finances; nothing short of your essence. And it needs to combine all that knowledge together. That's Search Plus Your World. "Your World" is not just your friends, or your location. It's your everything. The breadth of information Google wants to collect and collate is the stuff of goosebumps…..And the thing is, Google's going to get it. All of it.
The Eclectic Mix:
Video: Ted Talk -Taylor Wilson: Yup, I built a nuclear fusion reactor – via Video on TED.com – Taylor Wilson believes nuclear fusion is a solution to our future energy needs, and that kids can change the world. And he knows something about both of those: When he was 14, he built a working fusion reactor in his parents' garage. Now 17, he takes the TED stage at short notice to tell (the short version of) his story.
A Universe Of Self-replicating Code – via Edge – What we're missing now, on another level, is not just biology, but cosmology. People treat the digital universe as some sort of metaphor, just a cute word for all these products. The universe of Apple, the universe of Google, the universe of Facebook, that these collectively constitute the digital universe, and we can only see it in human terms and what does this do for us?We're missing a tremendous opportunity. We're asleep at the switch because it's not a metaphor. In 1945 we actuallydidcreate a new universe. This is a universe of numbers with a life of their own, that we only see in terms of what those numbers can do for us. Can they record this interview? Can they play our music? Can they order our books on Amazon? If you cross the mirror in the other direction, there really is a universe of self-reproducing digital code. When I last checked, it was growing by five trillion bits per second. And that's not just a metaphor for something else. It actually is. It's a physical reality.
How I survived A Plane Crash – via BBC – Juliane Koepcke was flying over the Peruvian rainforest with her mother when her plane was hit by lightning. She survived a two-mile fall and found herself alone in the jungle, just 17. More than 40 years later, she recalls what happened.
Michael Pollan's Book, Food Rules, Brought to Life with Animation – via Open Culture -If you've listened to the past decade's conversations about food, you'll have noticed that eating, always a pursuit, has suddenly become a subject as well. One flank of this movement of enthusiasts has taken up Michael Pollan, a professor at UC Berkeley's journalism school, as its leading light. Whether they agree or disagree with his principles, intellectually engaged eaters who don't have at least a basic familiarity with Pollan's books such as The Omnivore's Dilemma and In Defense of Food can hardly consider themselves conversant in the food questions and controversies of the day.
Infographics:
How Simple Ideas Lead to Scientific Discoveries – via flowingdata.com – Adam Savage of Mythbusters gives a short talk on simple ideas leading to complex findings. Good. "Just thought a little bit harder" and "were a bit more curious."
Generational Income Gaps (kids are screwed) – via Chart Porn – The FT takes an insightful look at British household disposable income by generation – examining the long held belief that each generation is better off than the previous one. That notion has been true – until the most recent one. I think putting age on the x-axis was brilliant. Anyone want to generate this for the USA?
2012 Economic Freedom Map – via Chart Porn – I'm not a fan of the Heritage Foundation, and the one time I dug into the data of their Economic Freedom Index I found that they occasionally compare apples and oranges to get around data scarcity – BUT: they do put a large research effort into the report each year. The below interactive map is well executed – but you should drill down to country level data to get a feel for what is really being measured (click on a country, then the "learn more about this country" link that pops up in the lower left. Why this requires two steps I have no idea).